Meet the team at Sterling Carpet & Flooring! Our talented staff has accumulated years of industry experience that they will use to help you achieve your carpet & flooring dreams. For all your flooring needs, trust the team at Sterling Carpet & Flooring.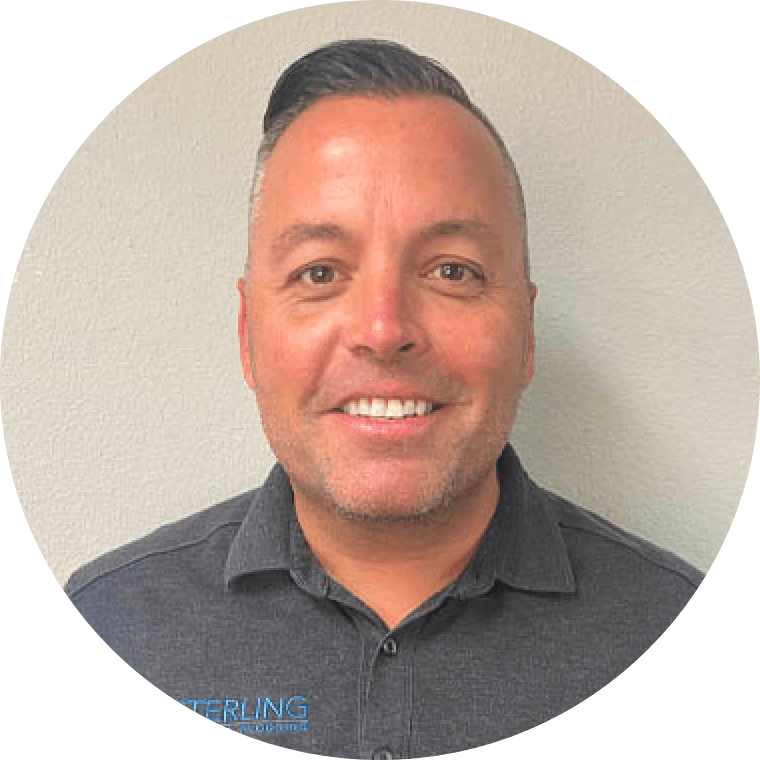 Dan Mandel
Owner/President
I have been in the flooring industry for 21 years and am amazed how it continues to grow and evolve. My favorite types of flooring are luxury vinyl plank and carpet. My family has owned the business since 1987 and growing up in the industry with my father has been one of the greatest joys of my life. I have a beautiful and incredible wife Allison and three amazing kids Delanie, Sawyer and Keegan. We spend most of our time participating in their various activities and love being parents! My hobbies include golf, spending time with neighborhood friends, travel and giving back to some of the various charities we are involved with.
Rich Mandel
Special Account Manager
I have been involved in the flooring business since 1987 when my best friend from college (John Ernst) and I purchased Sterling Carpet. We were not experts on flooring but we realized customer service would make up for any technicals we didn't know! Fast forward to 2016and our business. Was taken over by my son Dan Mandel. We now have 2 stores and he has grown the business exponentially, always keeping in mind that we are more interested in making a customer rather than a sale.
My life at Sterling has provided me with the time to Travel extensively, play some golf, and concentrate on charities that are dear to our heart.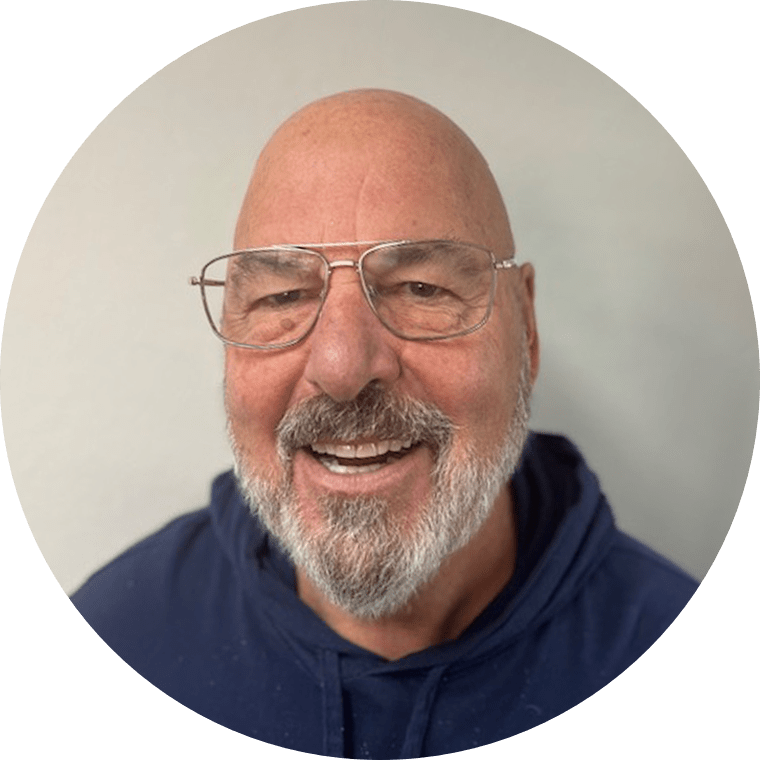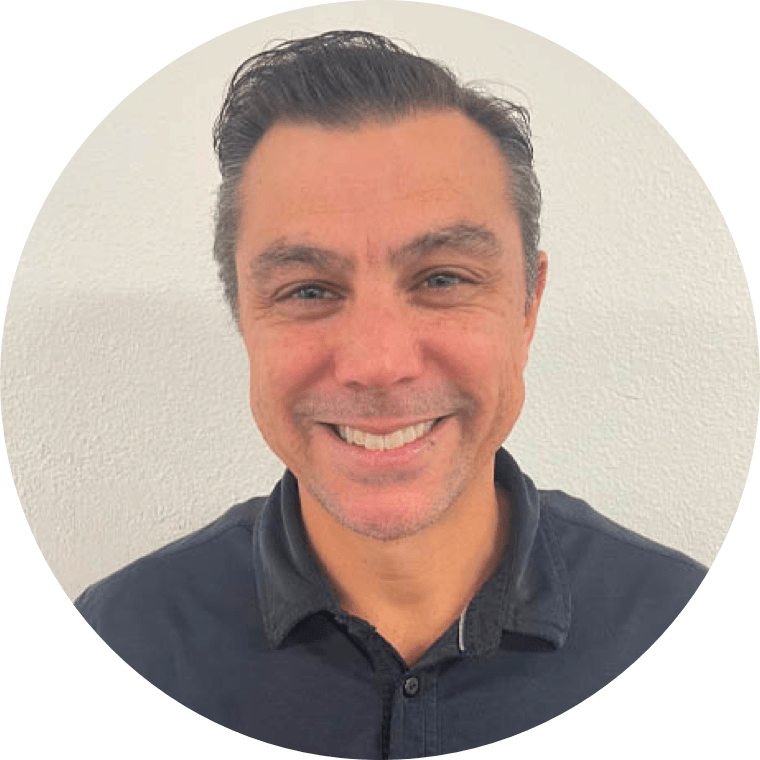 Lupe Brookhart
General Manager
I have been in the flooring industry for 9 years. While I do enjoy my job my favorite thing in the world is being the proud father of two amazing children.
We love to spend time hanging with our dog S'More, enjoying the lake and playing or watching sports.
Cari Wilkinson
CFO
Cari Wilkinson began her career at Sterling as the receptionist in 1994. She now oversees all finances as the Chief Financial Officer of the company. She spends her free time golfing,skiing paddle boarding and playing with her dogs.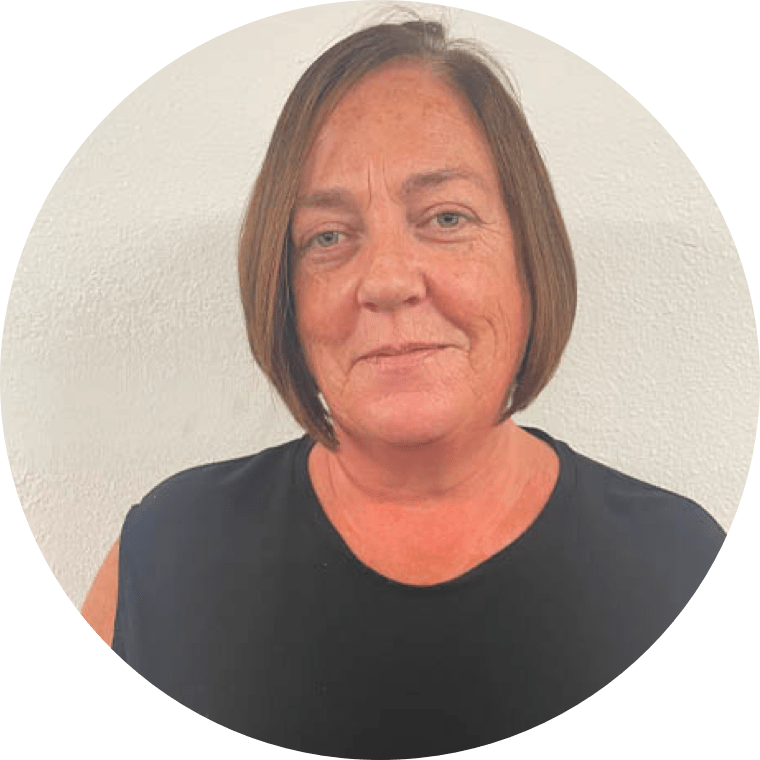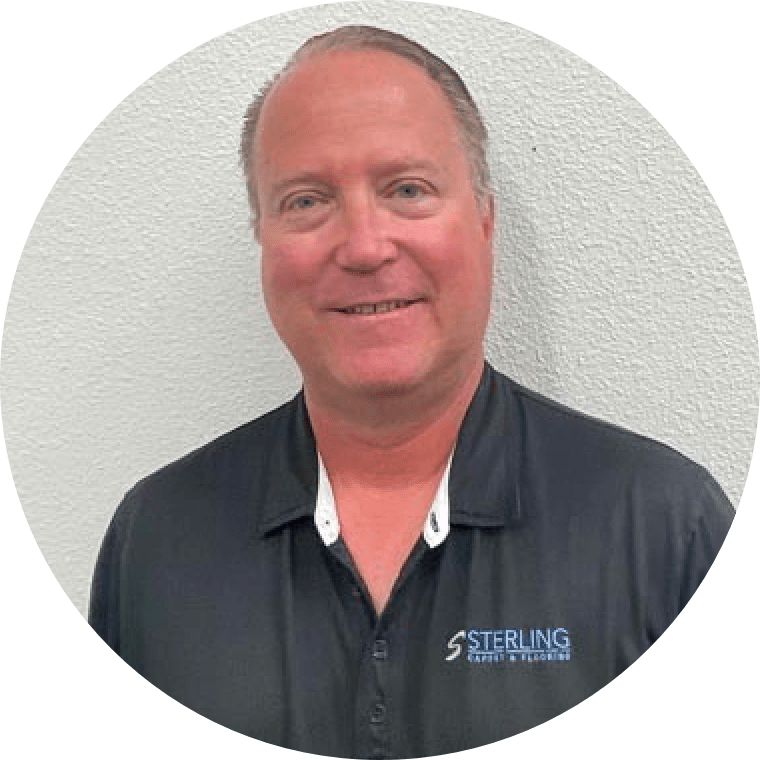 David Fay
Manager-Mission Viejo store
I have really enjoyed working in the flooring industry the past 32 years. I have been lucky to work with amazing people and been part of teams that make the business grow. Although there have been new products launched in those years, carpet will always be my personal favorite flooring. Married 30 years to my wife Kathy, my proudest achievement is watching our two children, Kaitlyn and Zachary, become caring and responsible adults.
Robin Kemper
Sales/Designer Anaheim
I started in the flooring industry 24 years ago in Pennsylvania when my youngest son ( of 2 ) started pre-school. In 2009 we moved to California where I continued to do what I love. I don't sell flooring, I help people buy what they love to make their home beautiful! I'm a proud "Gramma" and am happy to have my son Josh now working with me. Sterling is a family that I am blessed to be a part of.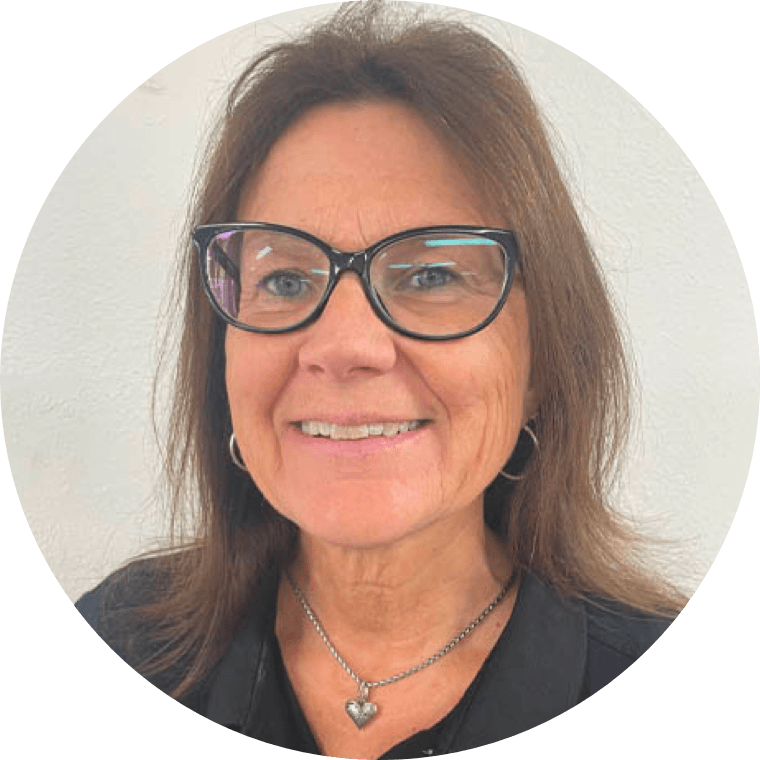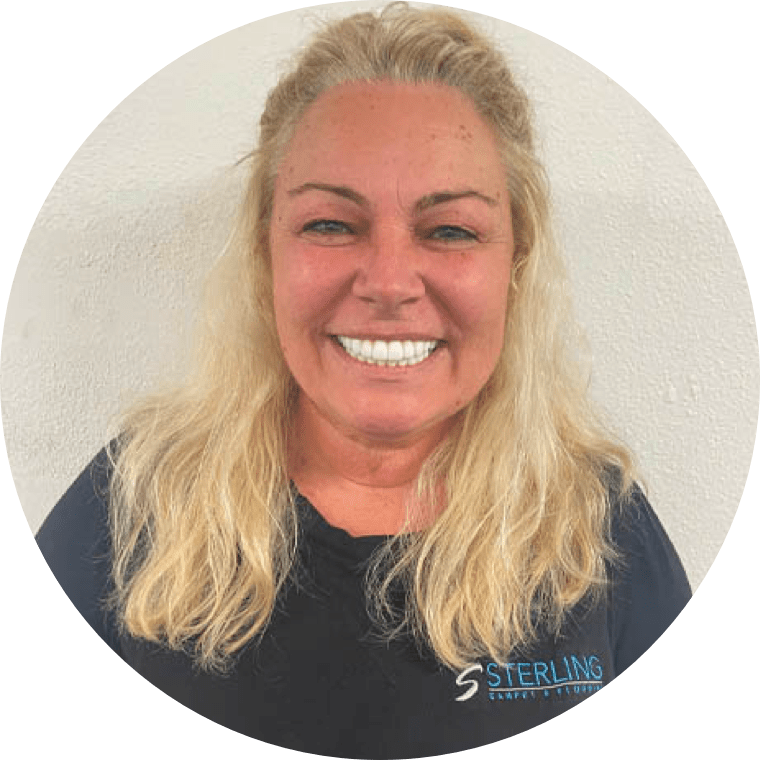 Jeanette Hill
Sales/Designer Anaheim
With over 30 years of experience, Jeannette Hill plays an integral role at sterling flooring She shares her passion for design and color combining her technical knowledge with her sense of style; to offer valuable suggestions to customers on color and texture. Jeannette not only offers extensive expertise but understands that great value comes with her exceptional commitment to customer service.
I live in Lake Forest California with my husband Spencer and our dogs Jax's and Bowie My favorite thing in life is to be with family singing karaoke in my back yard feeling like a rock star :)
John Ernst
Sales/Designer Anaheim
I've been in the floorcovering business since 1987 when Rich Mandel and I purchased Sterling Carpet. I'm still involved in the business because I truly enjoy the people, both customers and co-workers. My favorite flooring is the one that meets the needs and expectations of our clients. When not at the store, you can find me on the golf course or at the beach. Cheers and thanks for your business!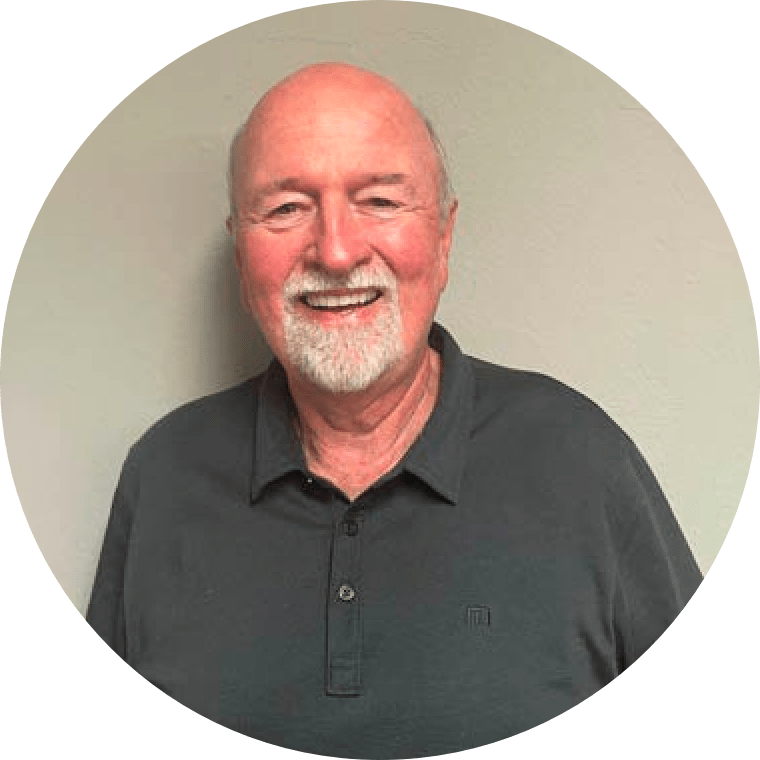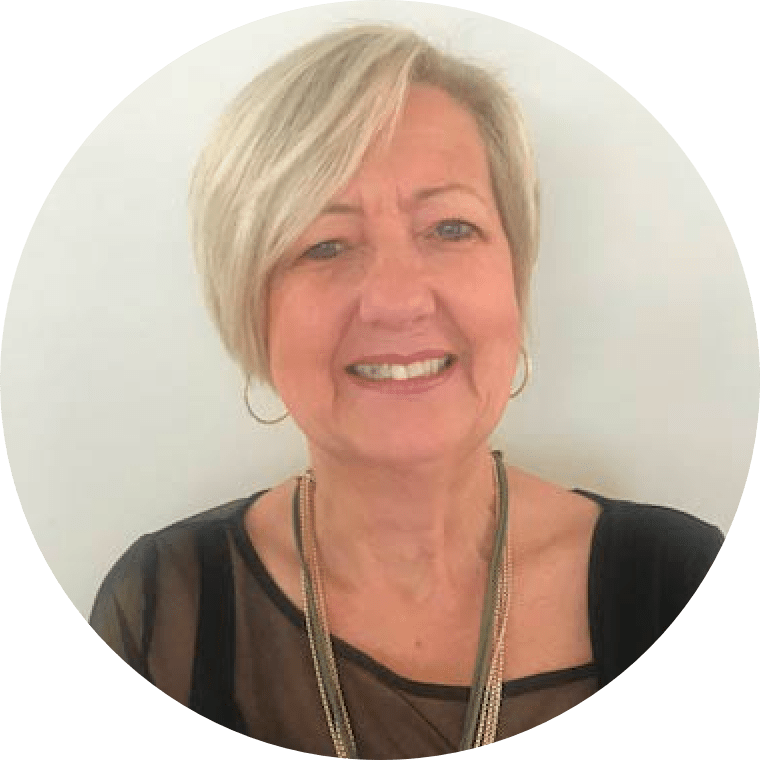 Delis Walker
Sales/Designer Mission Viejo
Left UK in 1988.
Worked in flooring over 30 years and absolutely love it. Went to design school during this time. Also inspected failing floors for several years.
Favorite flooring patterned carpets. Hard surface love them all.
Hobbies: Bike riding, gardening (my rose garden).
Family: Am happily married. Most of my family is in the UK.
David Vines
Sales/Designer Anaheim
I have been in the flooring industry 25 years
I have been with Sterling flooring for 6 years
My favorite flooring is Luxury Vinyl Plank for its great look and easy care.
I am a father of a 20 year old son and we love to surf and watch the dodgers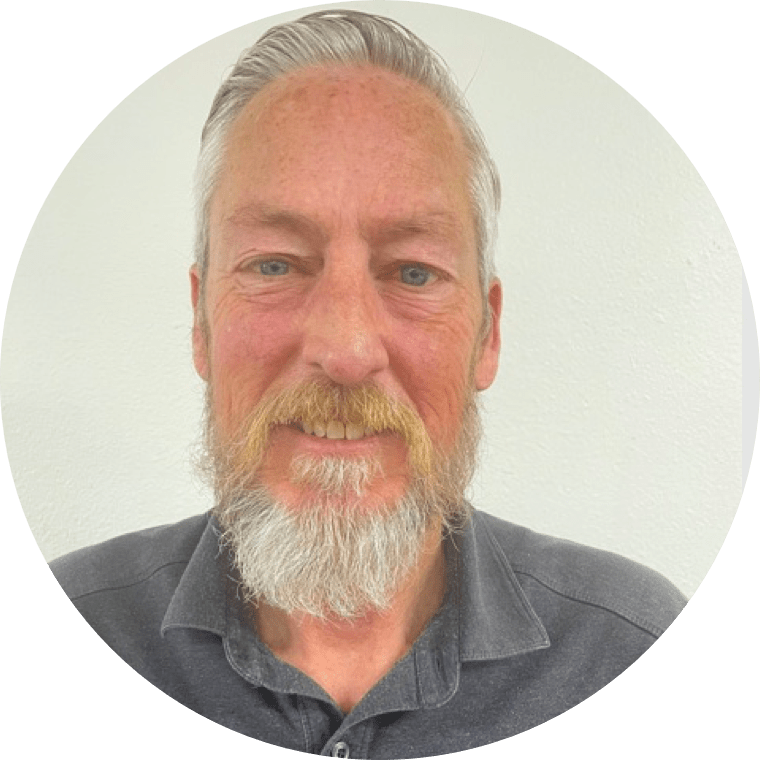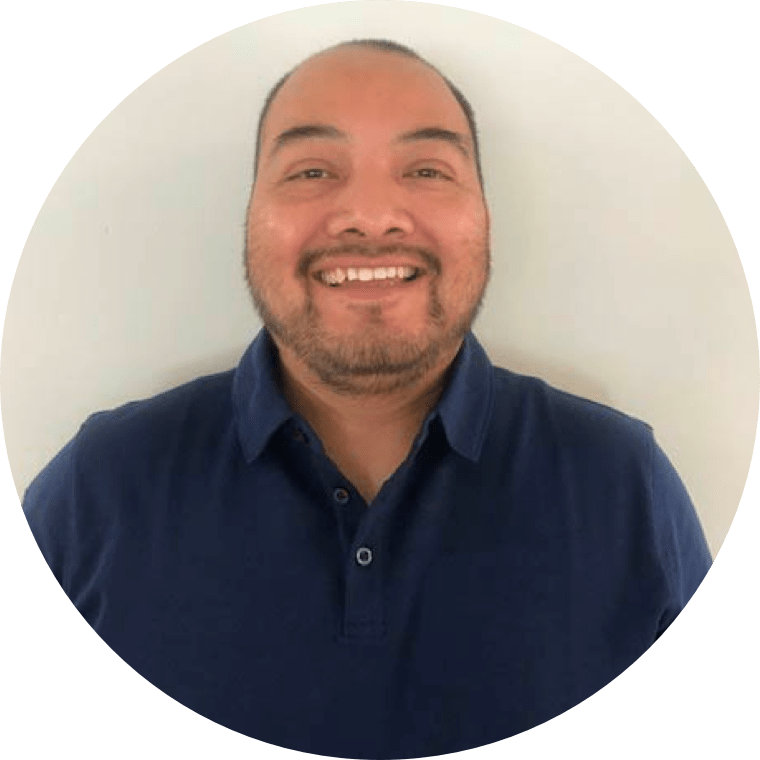 Danny Flores
Sales/Designer Mission Viejo
Been working in the flooring industry for 10 years. Have experience installing carpet. Favorite part of the job: helping customers navigate the abundance of flooring options and seeing a smile on their face when the project is completed. When I'm not working, I love spending time with my child, during the summer I like to hang out poolside and on occasion I like reading a good book.
Jan Morales
Sales/Designer Anaheim
Jan is a former owner of a flooring business, she was Store Manager at Expo for 10 years, and she spent 20 years as a Regional VP for a major Homebuilder. Needless to say, she has a passion for the flooring business, as well as customer service.
Jan believes the most important part of the sale is listening to the client's needs. Therefore, she asks her clients many questions: What is your vision, what are your needs, what don't you like about your existing floor, and what is your budget? With the input she receives from her client, Jan can align them with the best product to make all their dream come true.
Jan said her dreams came true when she accepted the sales position at Sterling Carpet. She feels it is a privilege to work with such an honorable company. 'I know that they have my back as well as the clients.' She states the entire team is awesome at Sterling Carpets, and she can always rely on them for support as well.
In her free time, you will find Jan at the beach with my best buddy...a Boston Terrier pup by the name of Baby.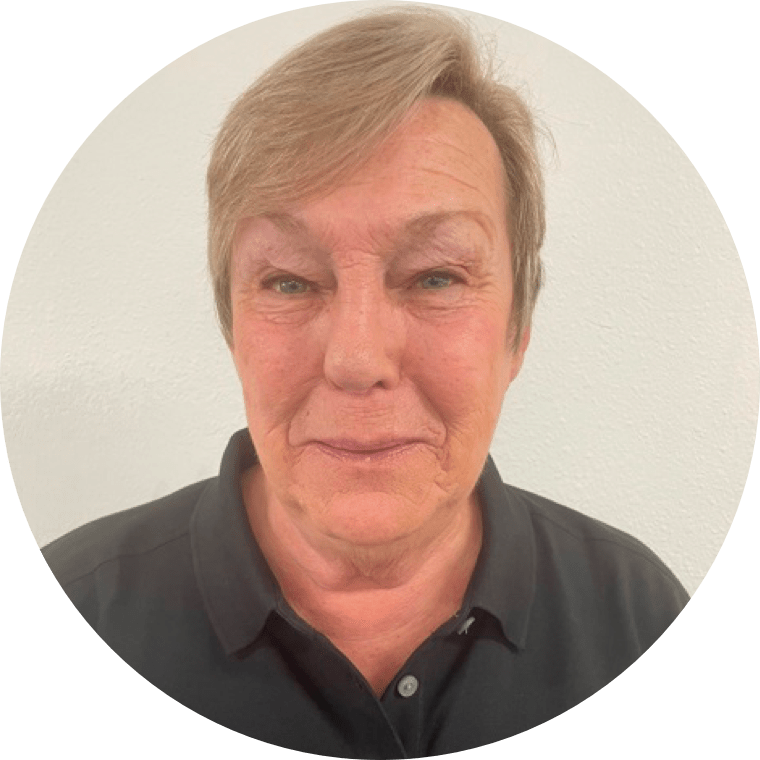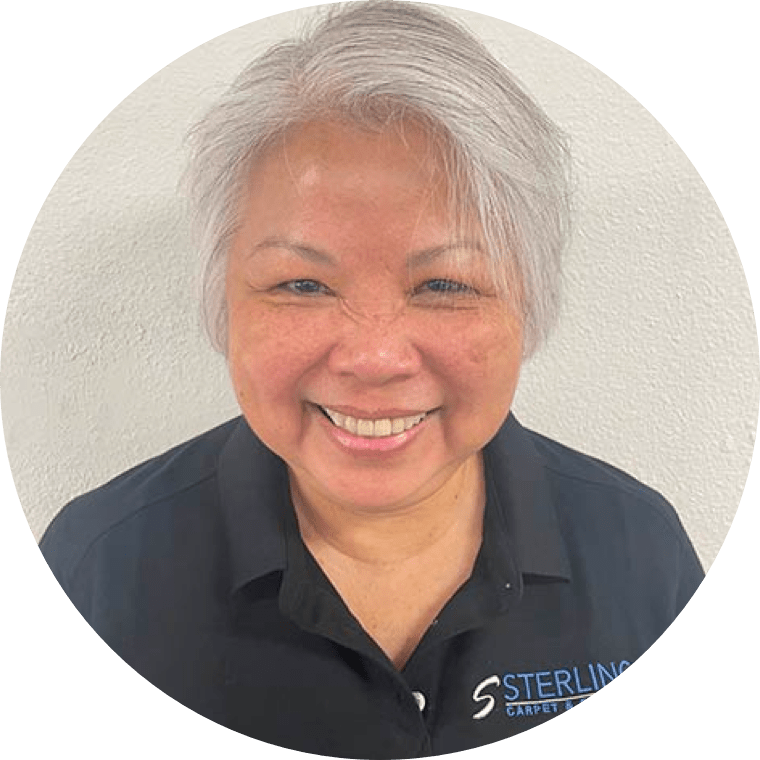 Vivien Meleen
Sales Support/ Accounting
Vivien enjoys working in the flooring industry, this marking her 28th year. She started working part-time while pursuing her Bachelor of Science degree in Business Administration (Marketing). She found a great fit with the STAINMASTER® marketing team, working directly with flooring retailers across the western states. This eventually landed her this opportunity to be a part of the team at Sterling Carpet & Flooring, a company she highly respects throughout her flooring industry career. It goes without saying her favorite flooring is carpet; however, she is gaining a new attraction to LVP. She enjoys photography, especially of her travels with her husband, family, friends and Boxer dogs.
Vicenta Henriquez
Sales Support/ Accounting Mission Viejo
"V" for victory. She has been in the restaurant industry as a banquet manager for 32 years before she moved her expertise to the flooring industry at Sterling in June, 2021. She jumped right in to bringing together the sales from Mission Viejo and the smooth coordination of installation schedules. Besides spending more time with her husband, her regular routine includes working out on her Peloton and walking her French bulldog Louie. Another love of V's is shopping for the real Louis Vuitton.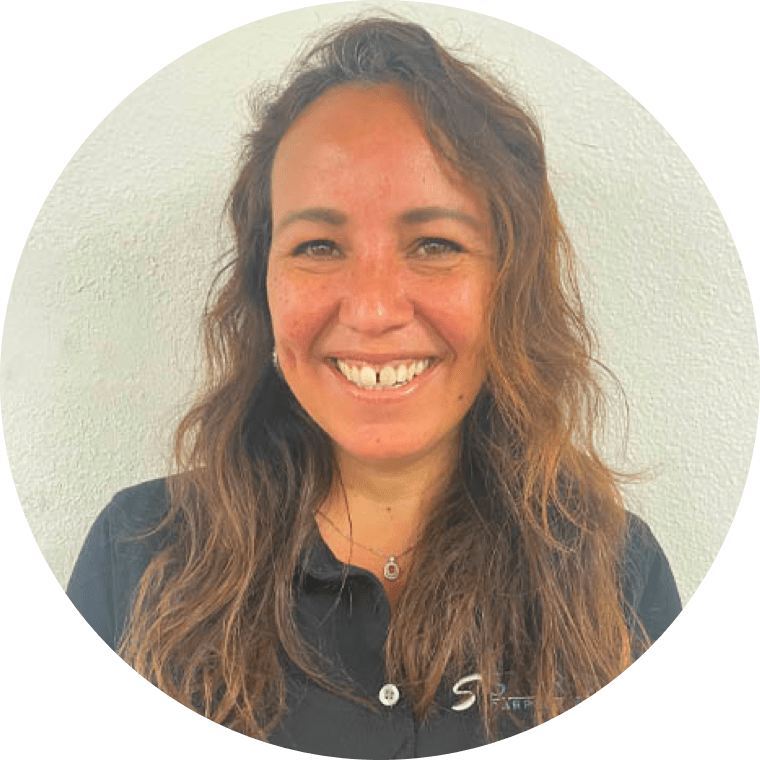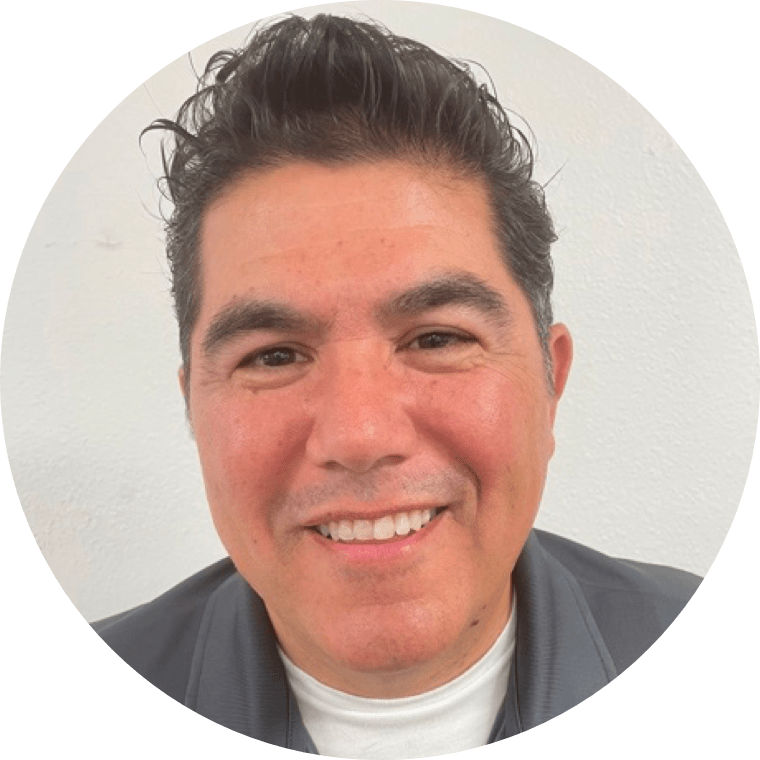 Jimmy Lynn
Estimator
In 2018, my friend Jeanette introduced me to Sterling Floors. I measure and inspect all of the details needed to do the job right. On top of that, I meet amazing people and pets every single day. Sterling is one of the best companies that I have ever worked for, They keep it simple. Measure, order, and install at a competitive price.
I have been married for 25 yrs. and have a daughter and son. I'm very happy to become the family man that I always wanted in my life.
Hobbies include day hikes, beaches, mountains, picnics, nature, Disneyland with the family.
Josh Kemper
Sales/Designer Anaheim
I have a wife, two beautiful daughters and another baby on the way.
I laid my first floor in 2001 at just 7 years old in my parents' showroom in Pennsylvania. My mom has been helping people improve their homes with the flooring they love as long as I remember and now I get to do the same as part of the Sterling family!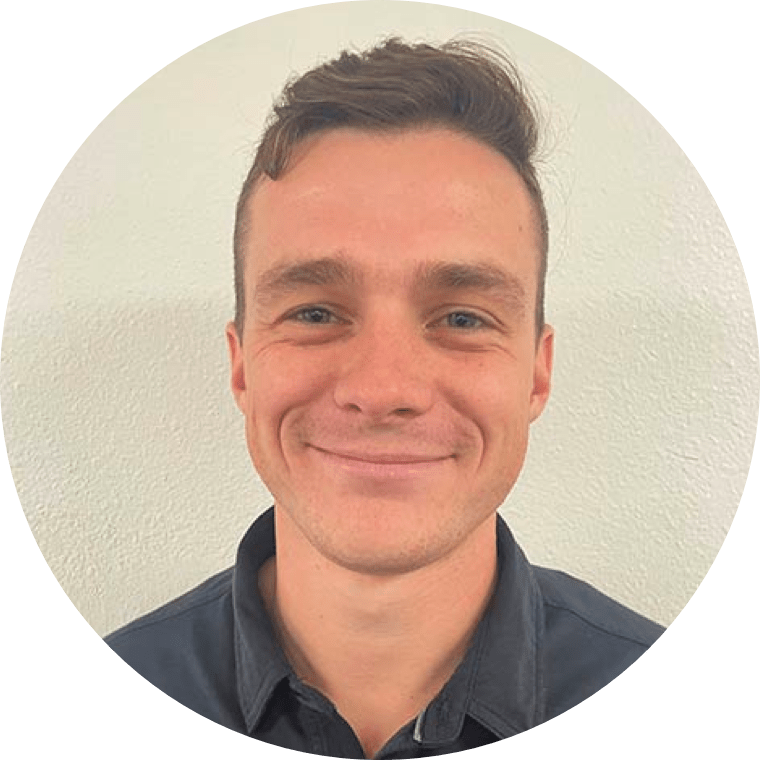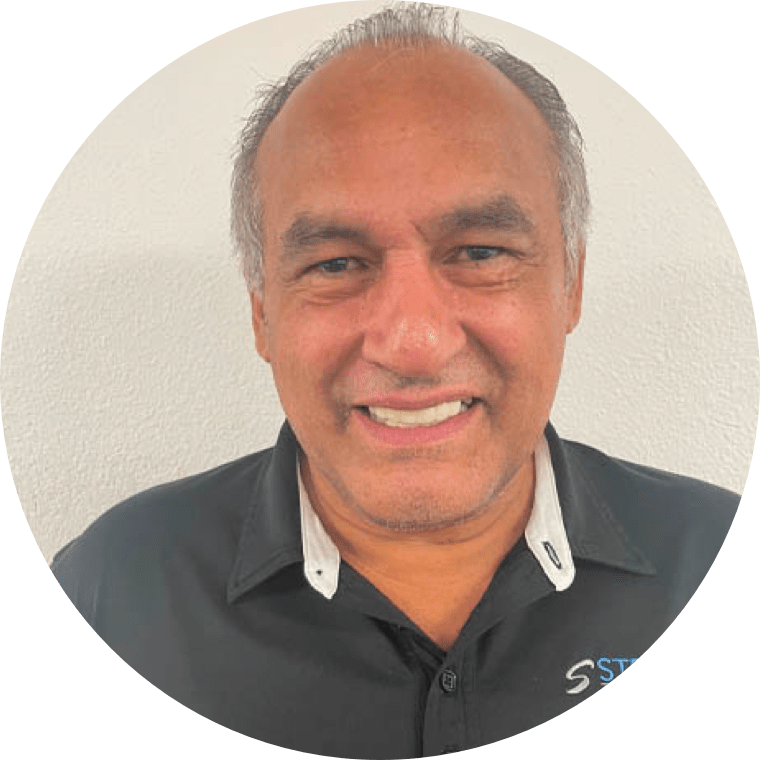 Sal Barron
Sales/Designer Anaheim
I literally grew up in this industry. As a kid, I would spend my weekends helping my father install in his floor covering business.
Having been in this industry for over 40 years I have seen a lot of exciting products but nothing has taken over like the LVP waterproof floors. My favorite floors to sell are hardwood (nothing makes more of an impact) and commercial flooring because there are so many textures and finishes to combine. It gives me a special feeling going back years later to see our floors down.
When I am not working, I enjoy spending time with my family (6 grandchildren) and working on projects around the house.
Kyler Robinson
Mission Viejo Estimator
I have been in the flooring industry since October 2020 and come from a background of construction for theatre & film and custom interior carpentry. Currently I am working on a degree in Cinema and Media Arts and planning my wedding for this October. When I am not at work I enjoy home projects, archery, film projects with friends, and (of course) Disneyland.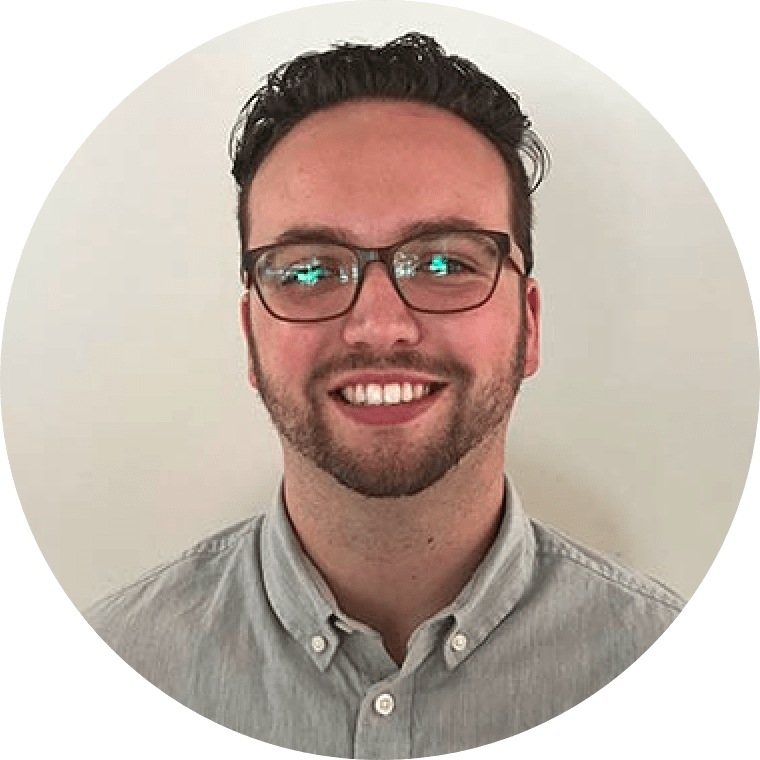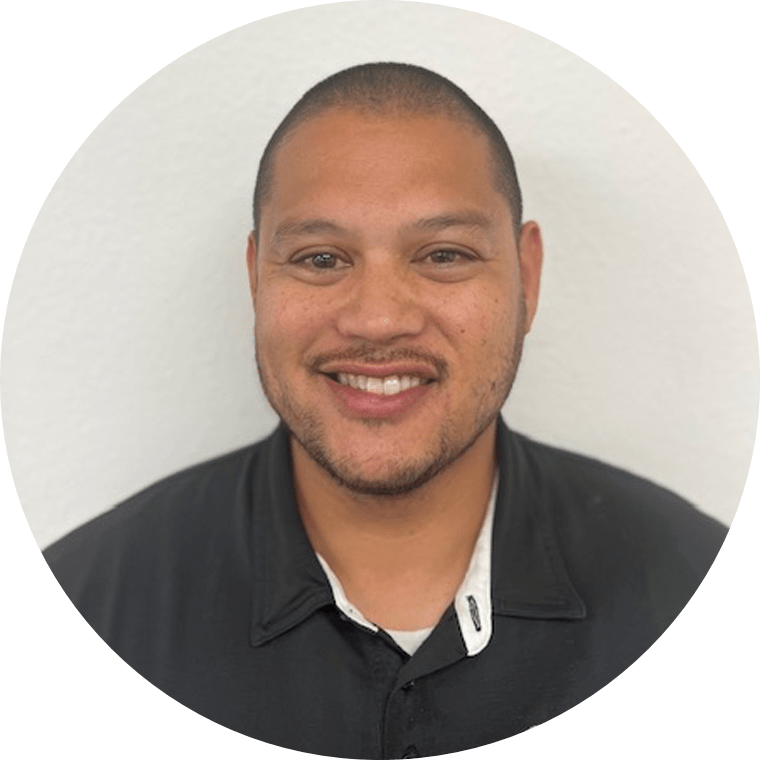 Deryl Tolentino
Manager
I have been at Sterling since early 2021 and am loving my job. I was an experienced flooring installer who decided to get into customer service and overseeing the many installations we do at Sterling. I like to spend time with my wife and two young kids.
Marty Diaz
Install Manager
I started at Sterling as a warehouse employee back in 1995. Since then I have worked my way to lead install manager and love my job! Dealing with our many install crews and seeing the customers finished carpet and flooring is what I look forward to most. I enjoy camping and spending time with my family.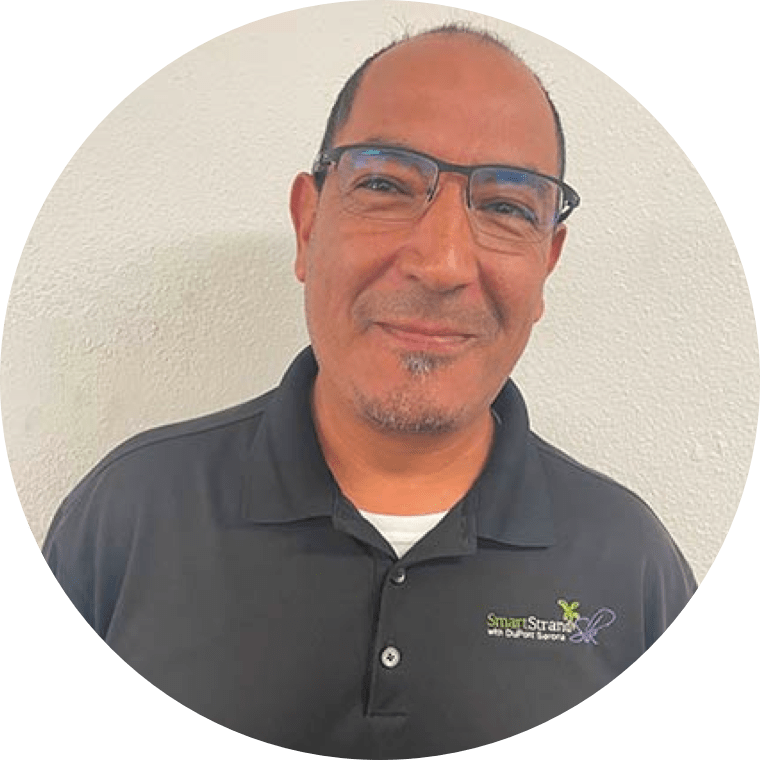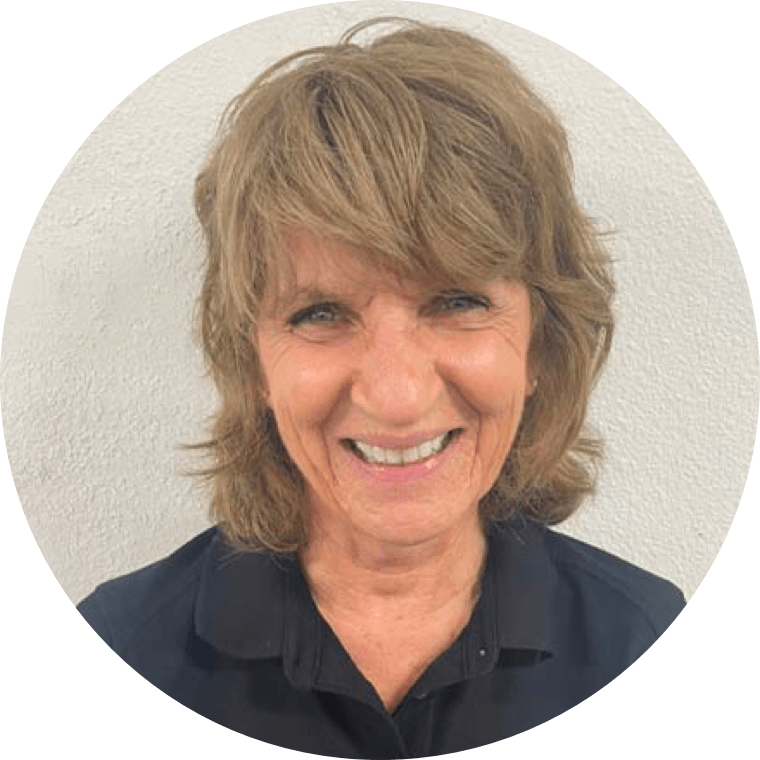 Debbie Fenner
Office Manager/Order Desk
Sterling Employee 1987-1994 & 2013 to present.
Spreadsheet queen.
German Shepherd mom.
Carpet, even though not as popular as hard surface, is my favorite flooring. It's soft and cozy and can set a tone in a room or home.
Ariel Ramos
Sales/Designer Mission Viejo
Hi, my name is Ariel. I am 22 years of age. I have been in the flooring industry now for 2 years. If I had to choose my favorite type of flooring it would have to be carpet. I am definitely more of the cozy type.
My everyday activities are usually never the same. For the most part I try to switch up my routine, never really want to live the same day twice. I rollerblade quite often down by the beach, go to the gym, hit a concert here and there, try a new coffee shop maybe. Besides that I am providing you with all of your flooring needs. See you soon!