Area Rugs Orange County CA
Add a touch of style and comfort to your room with an area rug.
Area Rugs flooring solutions
No matter your style, color preference, or your lifestyle, there is an area rug to match. Area rugs are a great way to tie together the colors and textures in your room to create a cohesive design, and since they are easy to switch out, you can refresh your style quickly and easily. If you have a specific design in mind, we also offer custom area rugs so you can create the perfect look for your room. Since they are so versatile, area rugs can be a background element or can be a focal point. Whatever your needs, our experts at Sterling Carpet & Flooring can help you create a space you'll love with area rugs.
Comfortable, Stylish Area Rugs
Area rugs are not only about style and design, but they are also functional. Area rugs protect your hard surface flooring underneath to help lengthen the life of your floors. Area rugs also provide you with extra comfort and warmth and help reduce sound in your home. The right area rug can transform your room. You will love the look and feel of new area rugs throughout your home!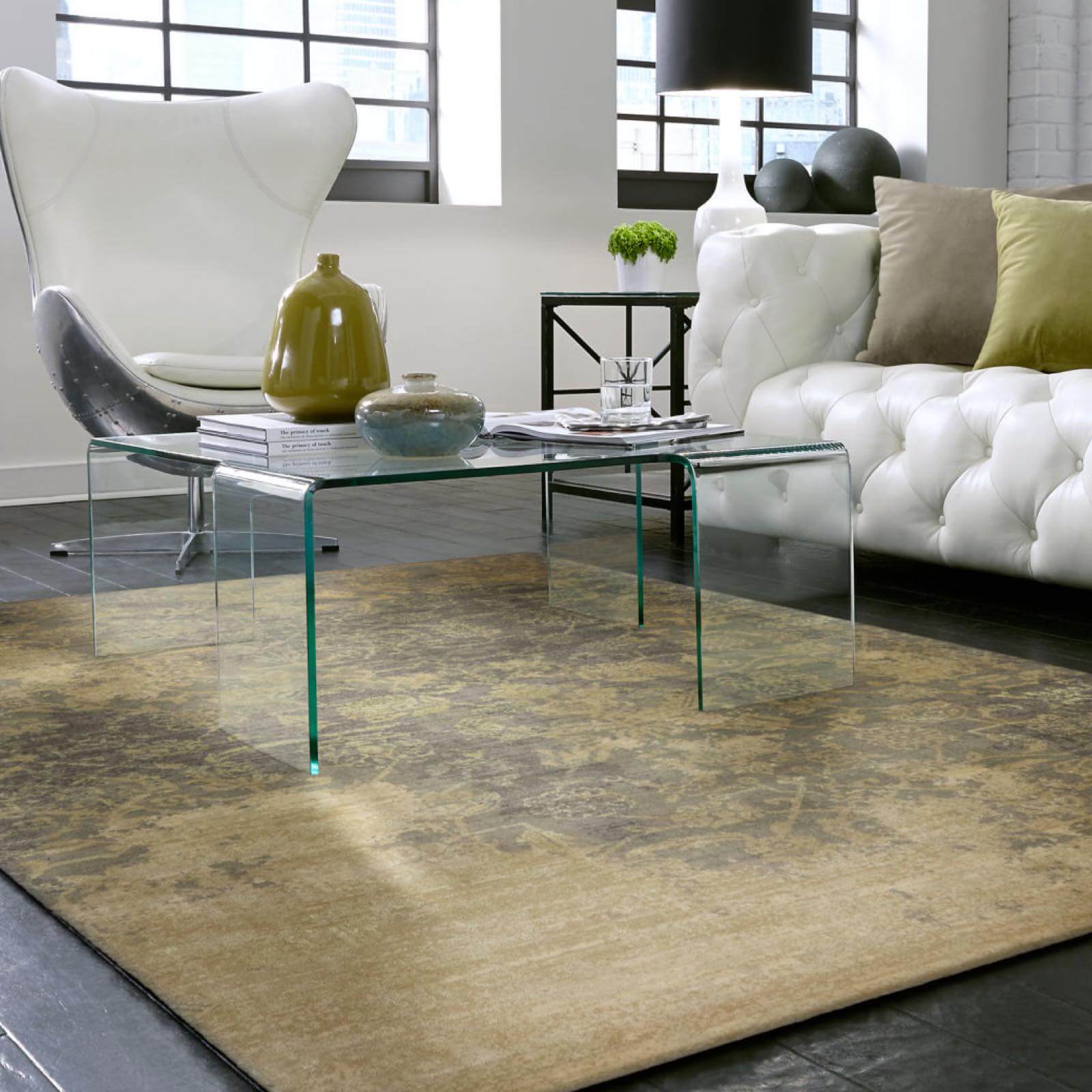 Before investing in new area rugs for your home, browse these beautiful designs for ideas and inspiration perfect for your space!
Learn More About Area Rugs
When you invest in an area rug, you want to make sure it stays beautiful and provides you with comfort, while protecting your flooring underneath. Learn more about the importance of rug pads and how to choose them, as well as how to properly care and maintain your area rug.