Laminate Flooring Orange County CA
For its style and incredible durability, laminate flooring is the perfect choice for many homes.
Laminate flooring solutions
Laminate is a beautiful, fashionable, and incredibly durable flooring option, perfect for any home. Laminate provides you with the look and feel of natural hardwood flooring, but it is more affordable, easier to maintain, and easier to install, making it a great choice for busy families. Since laminate reflects the natural characteristics of hardwood, it is available in distressed, hand-scraped, and texture so you can create the look you want in your space. No matter your personal style - from traditional to contemporary, elegant to rustic - our experts at Sterling Carpet & Flooring can help you find the perfect laminate flooring for your home!
Laminate Floor Styles
Available in a wide variety of colors, patterns, and designs, laminate flooring is made to match any style and made to stand up to even the busiest of households. Laminate if known for its beauty as well as its strength. It is resistant to scratches, fading, wear and tear, and water to give you low-maintenance, worry-free flooring you will love. You will love how laminate matches both your style, and your lifestyle needs!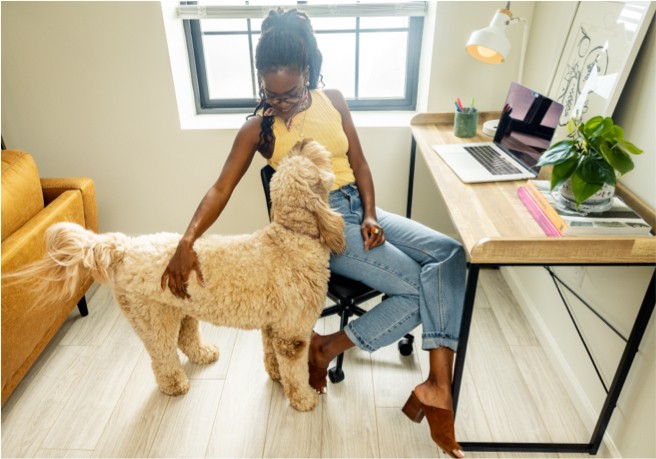 Before investing in new laminate flooring for your home, browse these beautiful designs for ideas and inspiration perfect for your space!
LEARN MORE ABOUT LAMINATE FLOORING
When you invest in new flooring for your home, you want to make sure it looks perfect from day one and it stays that way. Trust our experts at Sterling Carpet & Flooring to install your laminate beautifully and efficiently. With the right care, your laminate floors will remain pristine for a long time. Learn more about what to expect when you work with our team to install your laminate and how to care for your new floors.