About Hardwood
Nothing will transform the look of your home quite like the natural, timeless beauty of hardwood floors.
Hardwood flooring solutions
No matter the look you want in your home, you'll find the perfect hardwood for you. Hardwood is available in a variety of colors, styles, and species, as well as textures. You can choose from handscraped, smooth, or wire-brushed, each with different beautiful characteristics to match your personal aesthetic. From traditional to contemporary, elegance to rustic, and anything in between, hardwood flooring is perfect for any style. Hardwood is timeless, and with the right care can last you a lifetime. Our experts at Sterling Carpet & Flooring will help you find the perfect hardwood for you!
Beauty and durability of hardwood
Hardwood will provide you with versatility and beautiful floors, no matter your personal style. But hardwood can also stand up to your lifestyle. Each species has its own characteristics, textures, and hardness. Different species can handle different levels of traffic in your home. You will love the look and performance of hardwood in your home!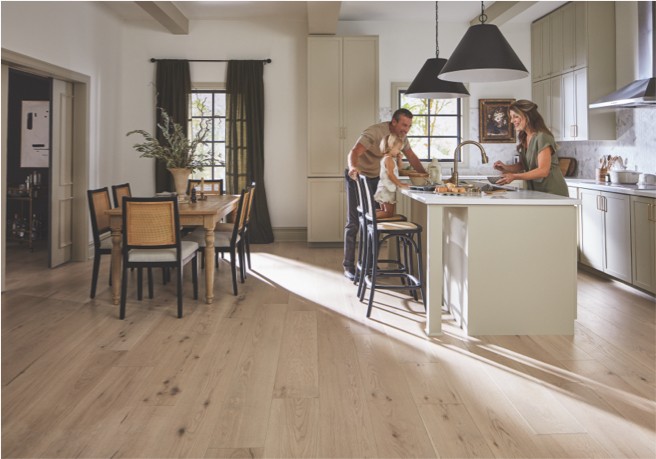 Before investing in new hardwood flooring for your home, browse these beautiful designs for ideas and inspiration perfect for your space!
Learn More about Hardwood
When you invest in new flooring for your home, you want to make sure it looks perfect from day one and it stays that way. Trust our experts at Sterling Carpet And Flooring to install your hardwood beautifully and efficiently. With the right care, your hardwood can last a lifetime. Learn more about what to expect when you work with our team to install your hardwood and how to care for your new floors.