Maintaining your Laminate Floors
With the right care your laminate flooring will remain beautiful for many years.
CARING FOR YOUR NEW LAMINATE FLOORS
Establishing a care routine for your laminate floors will not only keep it looking beautiful, but it will help extend the life of your floors. Allowing dirt and debris to build up will leave your laminate looking dull and can lead to damage. Follow our guide to learn how to properly care for and maintain your floors.
ROUTINE LAMINATE CARE
Caring for your new laminate floors will be easy once you establish a routine. You will want to sweep your floors regularly. Depending on foot traffic, you may need to sweep daily or a few times a week. You can also dry mop or dust your floors. You can use a damp mop that has been well rung out on your laminate but do not allow water to pool or stand.
It is a good idea to place mats at entryways to reduce the amount of dirt tracked onto your floors, and it is best practice to remove your shoes before walking through your home.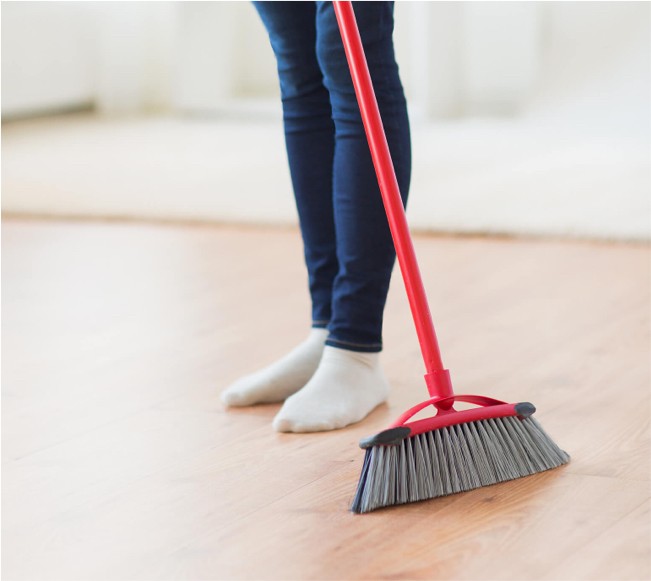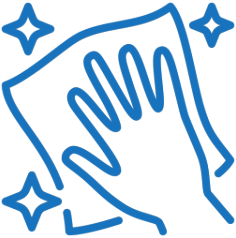 DEALING WITH SPILLS
No matter how careful you are, spills are inevitable. But if you address them quickly, you will reduce the risk of stains forming. For dry spills, simply sweep the spill. For liquid spills, wipe the liquid up with a clean, dry cloth. You can use a damp cloth to wipe up any lingering residue, but do not allow water to pool or sit on your floors.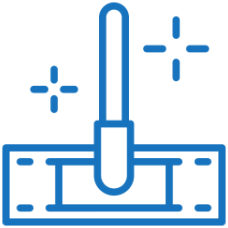 DEALING WITH STAINS
If you have a spill that persists, it's important to address it immediately. Consult your manufacturer's guide for approved products you can use to remove stains.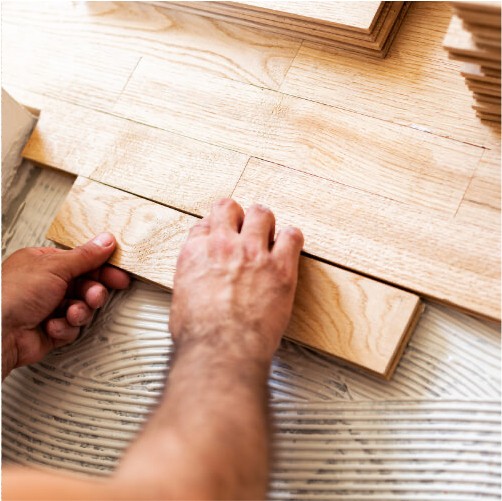 Laminate INSTALLATION
Trust the installation of your new laminate floors to the professionals at Sterling Carpet & Flooring. Learn more about the installation process.